The scariest scams to avoid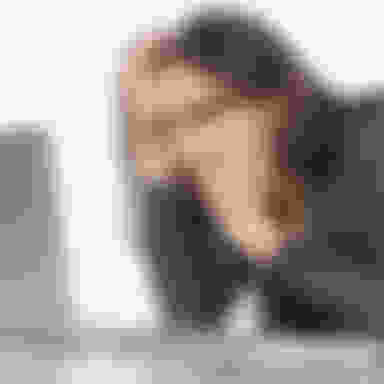 Halloween is often a season of scary tricks and spine-chilling treats, but there's nothing scarier than falling victim to fraud. To help avoid this, be aware and take precautionary measures by reviewing the following popular scams and adhering to the safety tips offered.
Scam 1
Taking advantage of the dead
Some criminals open fraudulent credit and store card accounts in the names of deceased persons.
If you have a relative who recently died, be on the lookout for unexpected bills or card statements bearing the deceased loved one's name. If you do receive a bill, notify the police immediately. In addition, make sure that all known banks and credit card companies of the deceased are notified. Ask credit bureaus to place a "deceased alert" against the individual's credit record.
Scam 2
Rental scam
It's one of the easiest and oldest tricks in the book—scammers answer numerous newspaper ads for rental apartments. When they meet with owners, they often pull a gun, tie up the owner and rob them.
If you're showing a home privately, take down details on any callers. Make sure to call them back to ensure the phone number is legit. When showing the property, don't go alone if you can avoid it, or make sure you give all details of the meeting to a friend or family member. You can also be proactive by installing a security camera and recording all visits with potential renters.
Scam 3
Unauthorized home rentals
Imagine that you've been away on vacation and then arrive back home to find someone living in your home! This has happened to homeowners, where scammers steal extra house keys or garage door codes.
To help avoid this scam, do not post that you are away on social media or on your outgoing voicemail. Only let trusted neighbors know so they can watch your home while you are away. Also, take any spare keys with you and temporarily change any access codes (i.e., garage door or home security system) while gone. Changing up passcodes occasionally is a good idea in general.
Scam 4
Pets for sale
This scam involves scammers creating a fake website for pet adoption and/or donation contributions to support a fictitious animal rescue. These websites will showcase a wide variety of "adoptable" animals at much lower fees than your popular Humane Societies. Victims are often required to pay for the insurance and fees associated with shipping the pet to their home. And, typically, the only form of payment accepted is a Moneygram, Western Union or a non-returning money transfer to an overseas bank account. You never get your forever pet or your money back.
If you are thinking about adopting a pet, stay close to home and visit your local pet shelters. And, of course, never transfer money to any unknown account.
It's the spookiest time of the year, but don't let scammers scare you. Being aware of popular scams and protecting yourself by recognizing the signs will help keep you from falling victim!
Back to issue